You probably have seen Crema Marfil marble on floors of shopping malls, airports, big public buildings, and hotels… But, the truth is that you can also have it in your own house due to its elegant appearance and affordability
In this aspect, it is worth classifying the qualities the material has, since depending on the quality price changes as well. The classification of Crema Marfil is quite controversial. Each trading company classifies this material differently. And, there are no commonly accepted standards of classification. That is why, depending on the distributor, we can find very different denominations. However, what we all agree on is that the presence of more veins on the surface of the material indicates the lower quality of Crema Marfil.
We are going to provide you with three different classifications: by qualities, by varieties, and by finishes.
Cream Marfil Qualities
Check out the pyramid quality classification, which indicates different qualities from the lowest to the best, from the bottom to the top respectively. As much we go down on the pyramid of qualities, the surface of Crema Marfil will appear in a greater homogeneity due to more marked veins, different shades of beige, etc.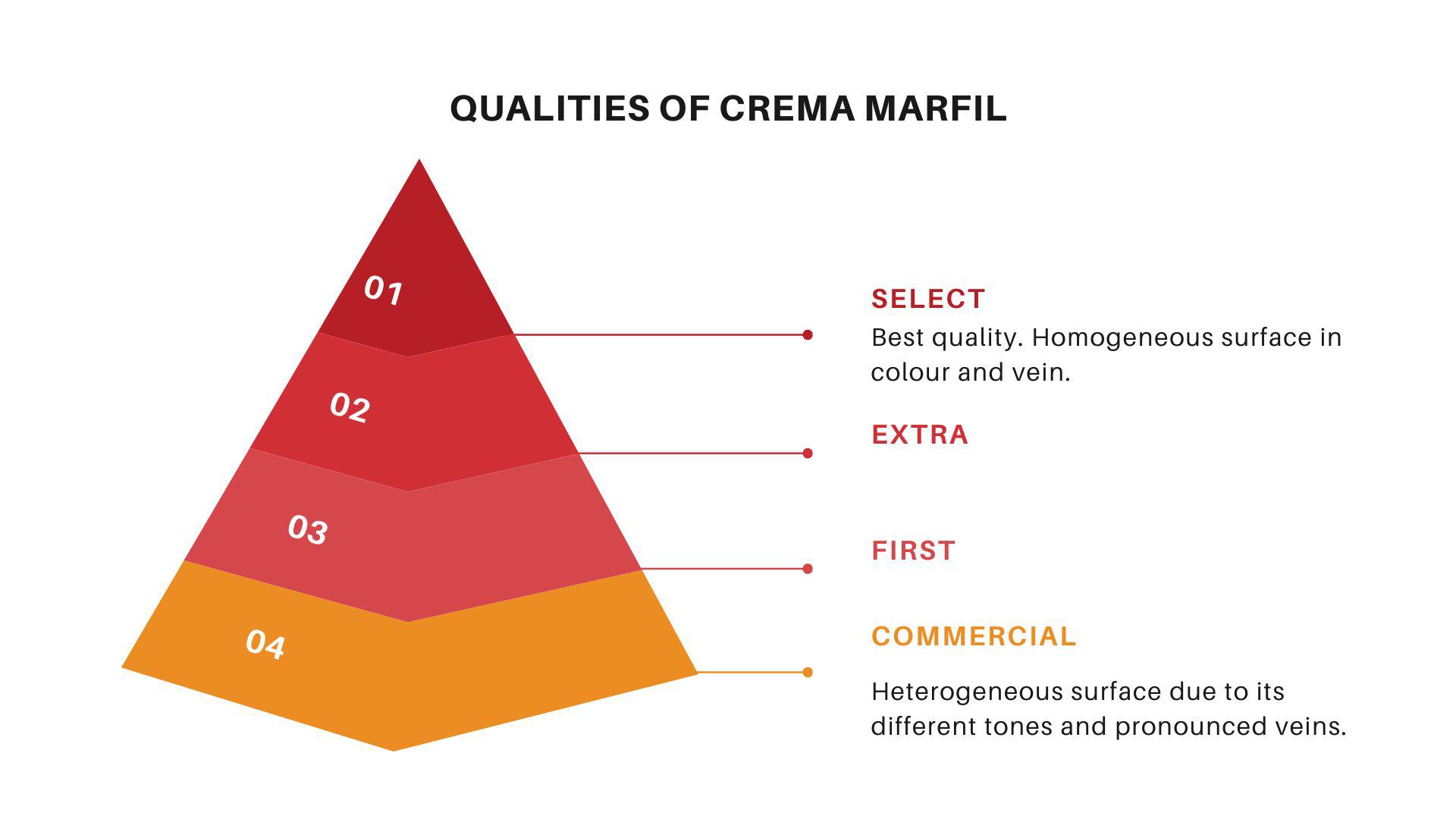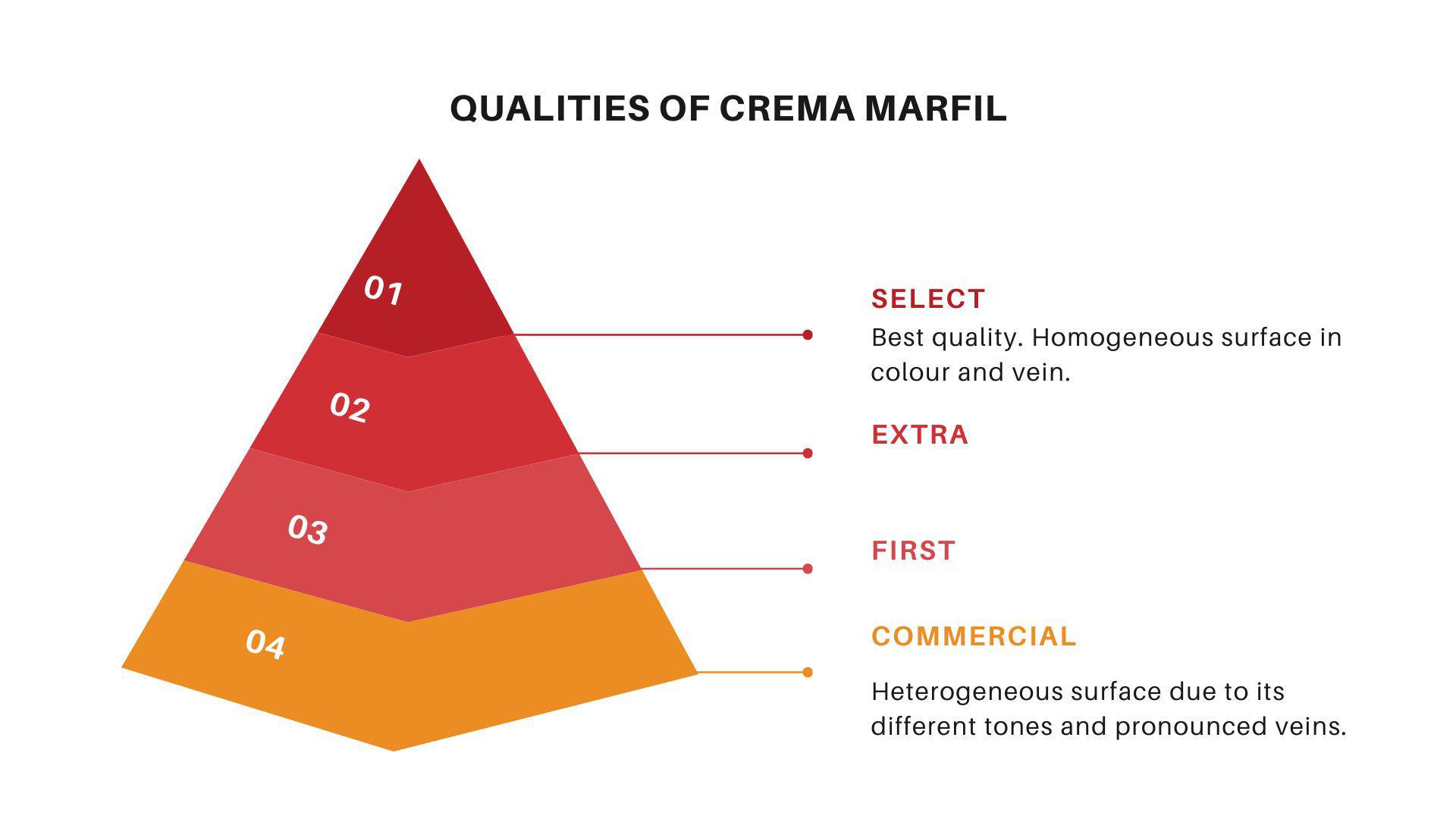 In these images you can appreciate a high quality Crema Marfil next to a commercial quality.